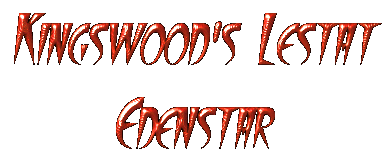 Breeder/Co-owner Syd Mailberg


Am/Can Ch Can GV Jimini's Loredo of Rejoy, ROM x Kingswood Safari v Rainland, ROM

Shown above taking a First in Group,
(4pt Major) from Winners Dog!


10 Points (4pt Major)
Needs only a major and two singles!
Lestat is a very handsome, masculine dog
correct proportions, clean coming and going
with excellent sidegait!
He truly represents "breed type"!!!

Am/Can Ch Can GV Jimini's Loredo of Rejoy
Am/Can Ch Sharlen's Hot Copy
Ch Houston of Wildwod, ROM
Sharlen's Sparkle Plenty, CD
Covy-Tucker Estee Nordlicht
2x Sel Ch Nike-Clayfield Andretti, ROM, ROMC
Covy-Tucker Hill's Ramblin Rose
Kingswood's Safari v Rainland
2x Sel Ch Nike-Clayfield Andretti, ROM, ROMC
Sel Ch Stuttgart's Sundance Kid, ROM, ROMC
Sel Ch Clayfield Allways a Lady,ROM
Raintrees Lita Coberts
Am/Can Ch Hiddenacres Highwayman
Cobert's Dynasty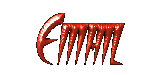 Copyright © 1999, 2000, Legend German Shepherds
All rights reserved